TechPass Overview
TechPass - The Engineering Suite tool
The first product in the pipeline for Engineering Suite is TechPass that allows users to use a single set of credentials for all SGTS services.
TechPass will serve as the identity for SGTS for all developers. Developers from agencies can authenticate with their Whole of Government (WoG) Azure AD identities to access SGTS services. Non-government or vendor developers can access SGTS services using localised identities, which are subject to approval.
Onboarded Tenants (e.g.: SHIP-HATS) can easily manage access control from a self-service portal.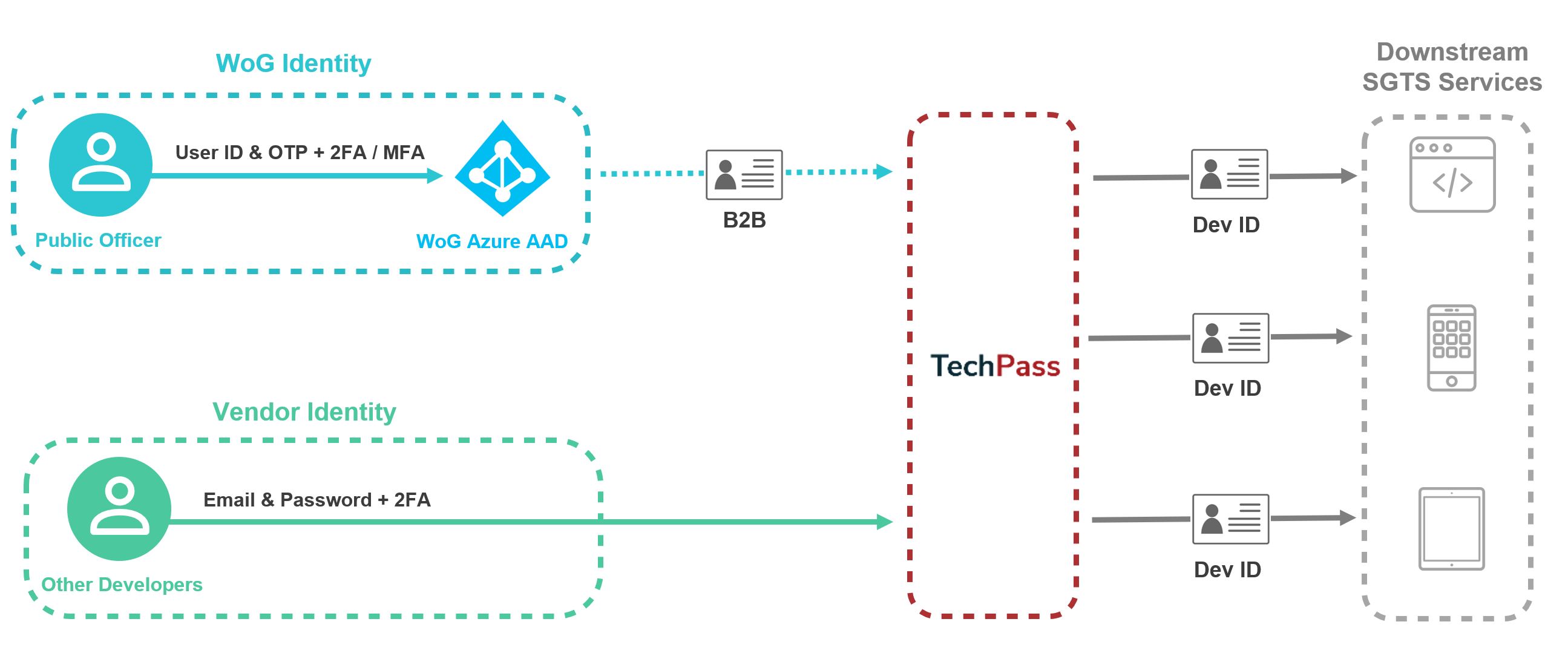 Features*
Onboarded Tenants can register their service with TechPass through self-service.

Supports industry standard protocols (e.g. OIDC with OAuth2.0, SAML)

Supports existing WoG Azure AD profiles

Provides identity profiles for non-government partners to work on government projects

Self-service portal for access control and monitoring

And many more to come!
Benefits*
One identity, Single Sign On (SSO) service across SGTS

Centralised user management

Faster time to market for tenant services

Tenants has full control who they allow access into their services

What next?
We will be releasing TechPass beta soon. Interested to know more? Send us your questions at enquiries_techpass@tech.gov.sg
---
*Features & Benefits are subjected to changes based on user needs and strategic direction.
Last updated 12 November 2020