COVID-19 ChatBot for Citizens
These online ChatBots provide timely and accurate answers based on their programmed knowledge base. The knowledge base is collected from past user enquiries as well as frequently asked questions prescribed by MCI. The ChatBots also help to disseminate relevant policy guidelines when needed.
There are 2 citizen-facing chatbots developed for COVID-19. The first is the Web version here.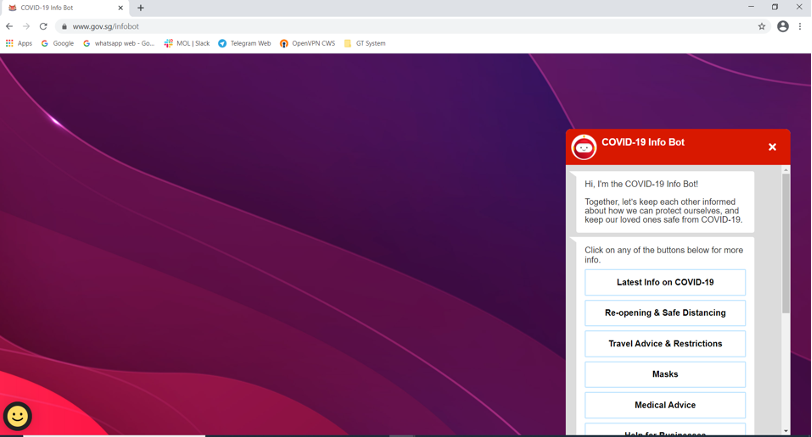 This allows the public to select the relevant content from a list of topics on a dropdown menu. From there, the ChatBot will redirect the user to the relevant website where necessary. This ChatBot is available in English only.
The second is the WhatsApp version which pushes daily notifications out to the public who subscribed at go.gov.sg/whatsapp. This chatbot provides a list of latest fact checks, tips to fight misinformation and even find fact-checkers near you. It is also available in the 4 official langauges - Chinese, English, Malay and Tamil.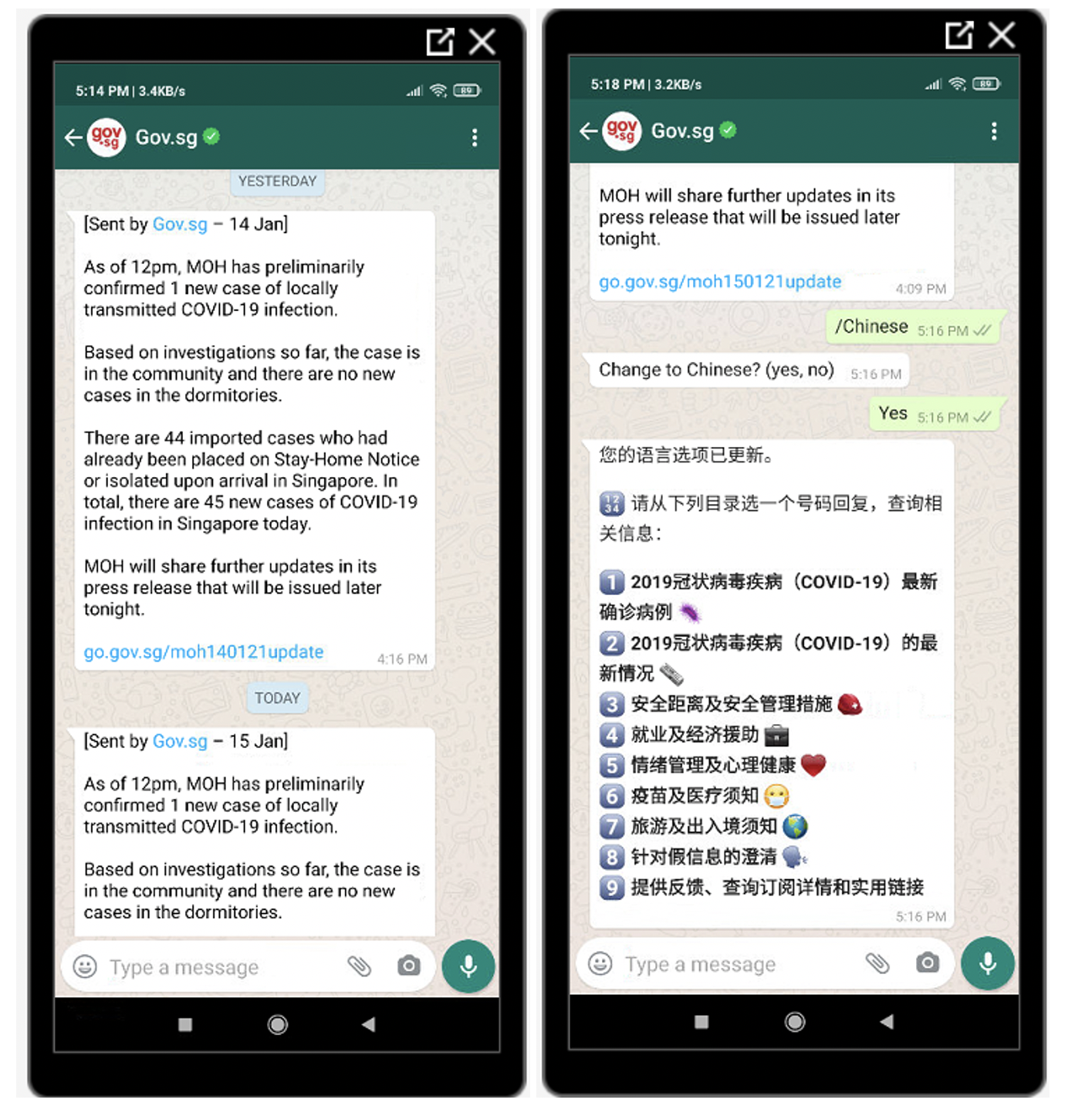 The WhatsApp-based COVID-19 ChatBot is developed using GCP (Google Cloud Platform) Serverless Computing using the MERN (MongoDB, Express, React, Node.js) stack. The connection to WhatsApp is done through an API (Application Programming Interface) provided from Facebook. The ChatBot also includes a spam filter to handle subscribers who have an Auto-reply function enabled.
A simple view on the structure of the WhatsApp-based chatbot is shown below: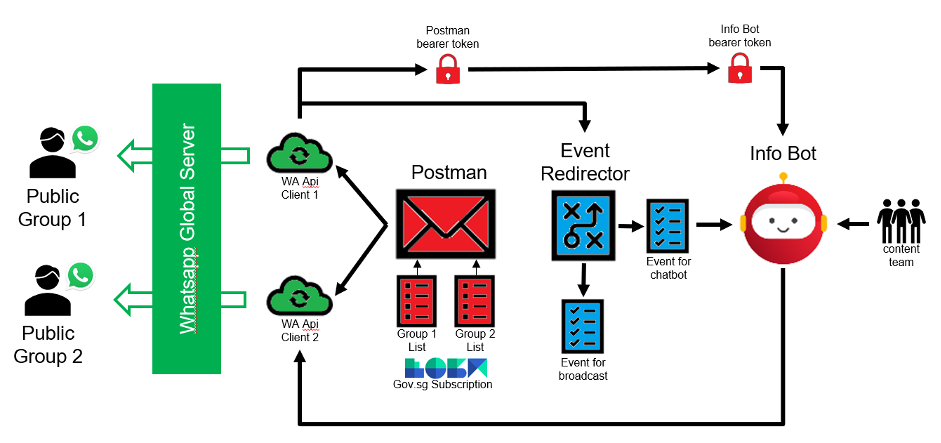 Last updated 17 February 2021