Ensuring Secure Migration of Data to the Cloud
22 Apr 2021
Secure Data Migration is an essential step in cloud adoption, which involves transferring data from an on-premise environment to a cloud environment. This migration can be broadly classified into two categories:

USING THE APPROPRIATE MIGRATION APPROACH
The table below highlights several considerations for project teams when deciding which migration approach to use.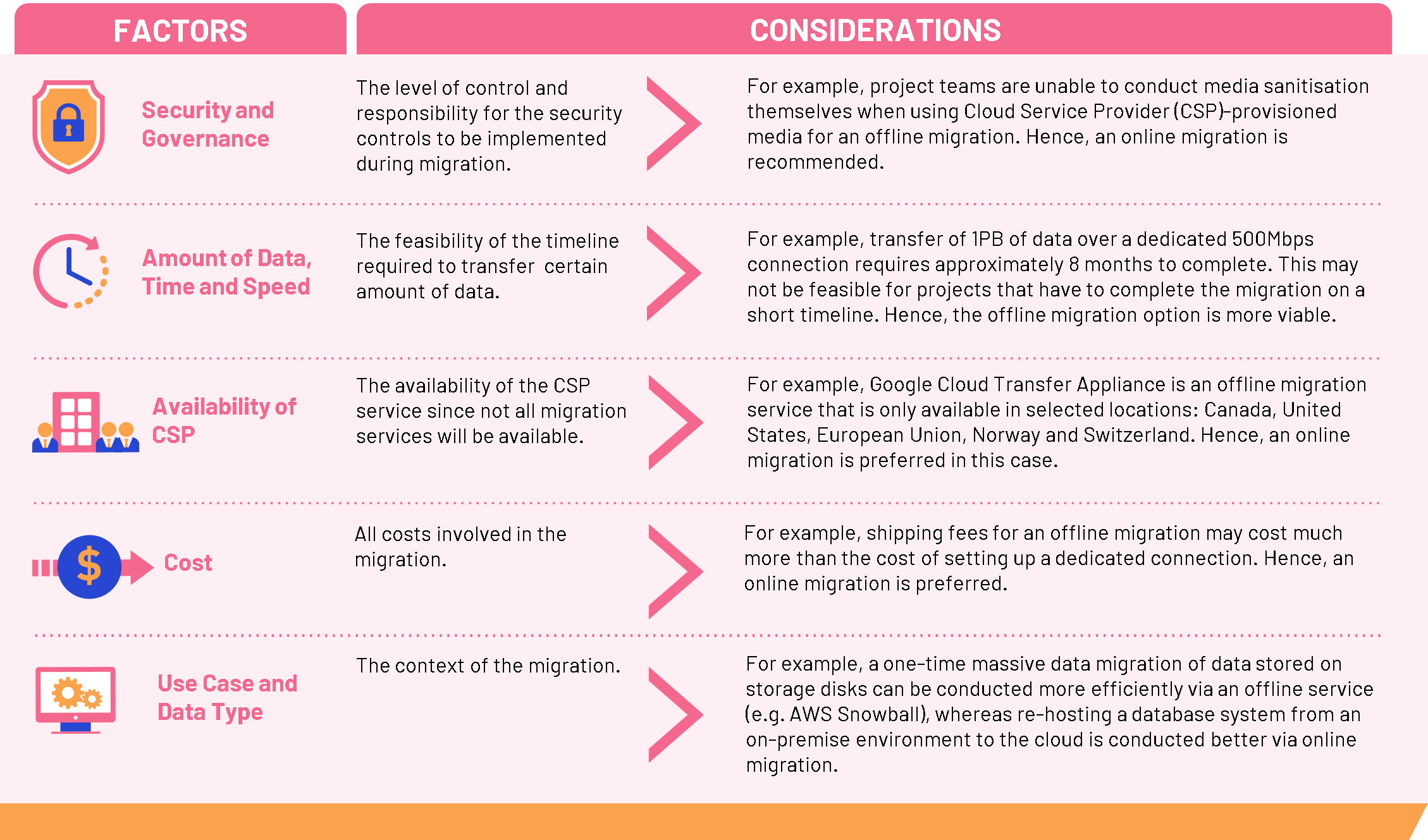 MANAGING SECURITY RISKS OF MIGRATING DATA TO THE CLOUD
Before migration, a risk assessment for the chosen approach should be completed with mitigation in place. This is to reduce undesirable impacts such as loss of data confidentiality and/or integrity. The table below describes key security risk areas associated with data migration and the recommended mitigation measures.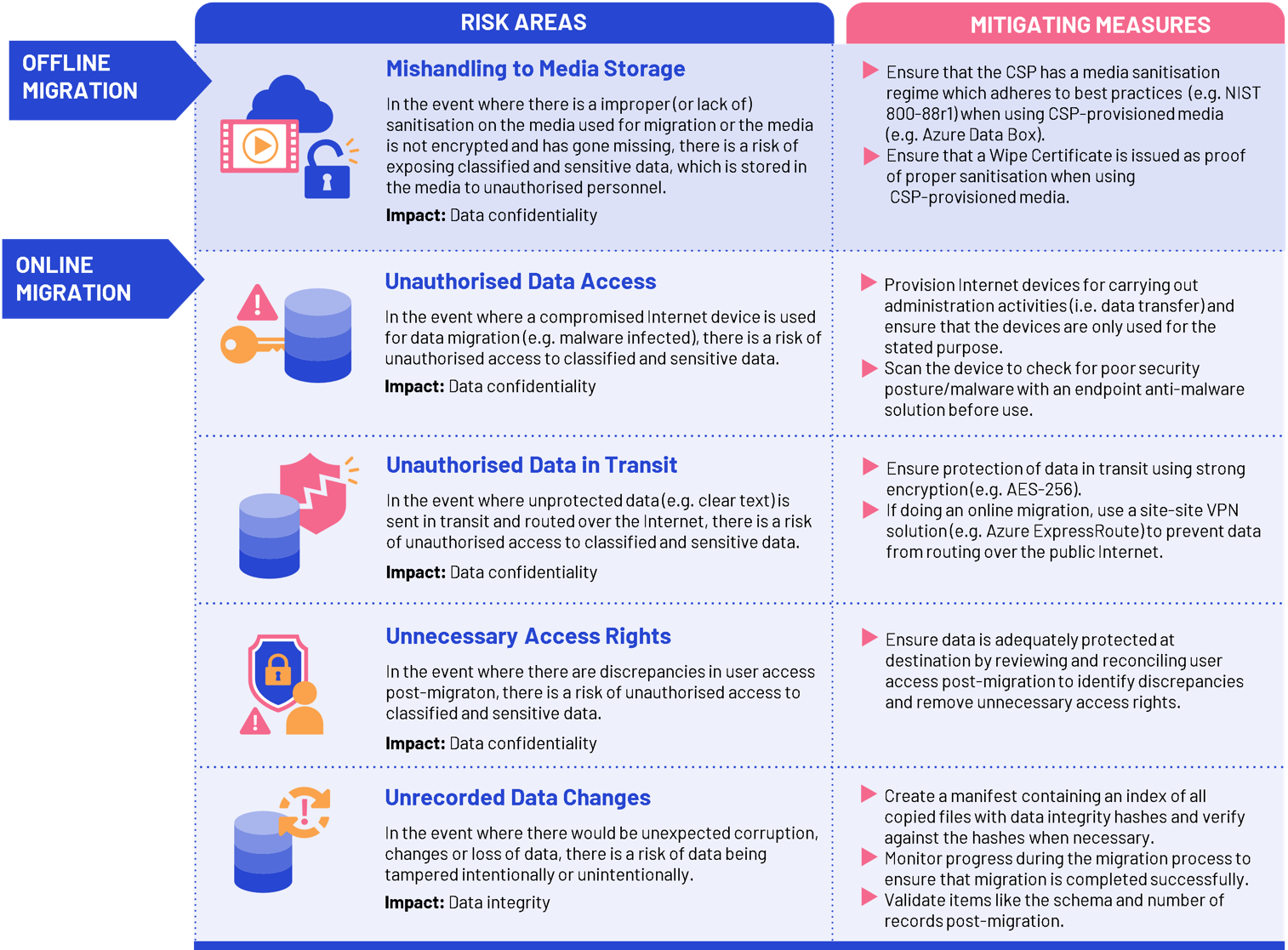 KEY TAKEAWAYS FOR PROJECT TEAMS
Always identify the security risks first when planning for data migration to cloud environments.

Be mindful of the security objectives, and adopt measures to protect the confidentiality and integrity of data throughout the entire migration process.