EVENT MENU
Conference
Panel Discussion
---
Wednesday (16/11/22)
10:20 AM - 11:00 AM
Talent, Culture and Purpose
With impact from global trends such as the great resignation and quiet quitting, what is the current state and outlook for tech hiring and what does it mean for the tech sector? Join our panel as they share their insights and examine how a strong organisational tech culture and sense of purpose can have a great impact on both attracting and retaining talent, and the practical steps in engineering such a culture.
Speaker(s)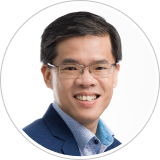 Mr Kok Ping Soon, Chief Executive, GovTech
Ping Soon is Chief Executive of the Government Technology Agency of Singapore (GovTech), the lead agency driving Singapore's Smart Nation initiative and public sector digital transformation. Prior to his current appointment, Ping Soon held various positions in the Ministry of Manpower, National Security Co-ordination Secretariat, Ministry of Trade & Industry, Singapore Tourism Board, Contact Singapore (CS) and Economic Development Board (EDB). He spent six years in the United States working for CS and EDB.

He serves on the Board of Info-comm Media Development Authority (IMDA), Defence Science & Technology Agency (DSTA), Institute of System Sciences (ISS) and is a member of the National Institute of Education (NIE) Council.

Ping Soon is a graduate of the National University of Singapore where he majored in Economics. He attended the Advanced Management Programme by the International Institute for Management Development (IMD), Stanford Executive Programme by the Stanford Graduate School of Business, and was also awarded the Lien Ying Chow Legacy Fellowship to pursue a research project in China.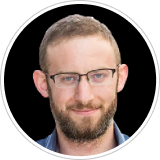 Mr Noah Pepper, Former APAC Head, Stripe
Mr Noah Pepper is currently working on a new venture headquartered in Singapore, returning to his start-up roots. He was most recently Head of APAC at Stripe overseeing business strategy and execution in the region, and product and engineering teams across Singapore, Japan, and India. Before moving to Singapore, he managed Stripe's Applications group, including creation of products like Stripe Invoicing, Stripe Billing, and Stripe Capital. Prior to Stripe, Mr Pepper held product and engineering leadership roles at Twitter, which acquired the company, Lucky Sort, where he was co-founder and CEO.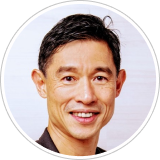 Mr Frank Koo, Head of Asia, Talent and Learning Solutions, LinkedIn
Frank Koo is currently the Asia Head of Talent & Learning Solutions at LinkedIn. Frank's team supports companies in talent acquisition, development and retention through the LinkedIn platform and solutions. Prior to LinkedIn, Frank was the Chief Operating Officer of BE Education based in Shanghai and Asia Pacific President of Learning Solutions at Pearson Education. At Oracle, he was the MD for Singapore and South Asia Growth Economies.

Frank is a Bachelor of Business Administration graduate from the National University of Singapore. He has also attended executive programs with INSEAD and IMD.
* Please note that the programme may be subject to change without prior notice
Last updated 16 November 2022
---
Did this page help you? - Yes
Thanks for letting us know that this page is useful for you!
If you've got a moment, please tell us what we did right so that we can do more of it.
Did this page help you? - No
Thanks for letting us know that this page still needs work to be done.
If you've got a moment, please tell us how we can make this page better.
Sent. Thank you for the feedback!