EVENT MENU
Conference

Suntec Singapore Convention and Exhibition Centre (Summit 1)
Keynote Presentations
---
Tuesday (18/07/2023)
9:40 AM - 10:10 AM
Generative AI - Quo Vadis?
In this keynote, Dr. Zeller will explore the rapid evolution of Generative AI, a field that has seen unprecedented growth and innovation in recent months.

His keynote will delve into the key technologies that are driving this progress, their current and potential applications, and touch on the limits, challenges and risks that technologist and practitioners must be aware of.

Dr. Zeller will also discuss the potential pathways and future trajectory of Generative AI, and shares his thoughts on how the developer community could navigate this exciting frontier.
Speaker(s)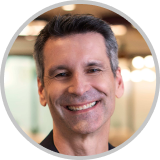 Dr Michael Zeller, Head, AI Strategy & Solutions, Temasek
Dr. Michael Zeller is the Head of Artificial Intelligence & Solutions at Temasek and is responsible for the investment company's AI venture building and accelerating the deployment of AI technologies to create scalable AI products and solutions.

Dr. Michael Zeller joined Temasek in July 2020 and is a founding team and board member of Aicadium, a global tech company founded by Temasek in 2021 to provide Artificial Intelligence solutions to companies in its ecosystem and beyond. Temasek's AI Centre of Excellence. Aicadium comprises a team of global, best-in-class AI talent seeking to empower companies to achieve better outcomes through the adoption and delivery of AI technologies and solutions. He also represents Temasek on the Board of Aicadium.

Prior to joining Temasek, Dr. Zeller was the CEO of Dynam.AI, an AI consultancy and solutions firm. He has over 20 years of experience as an entrepreneur, executive and advisor of technology-centric organisations.

Dr. Zeller led the Strategy & Innovation function at Software AG, an enterprise platform integration and IOT solutions provider. He was previously CEO and co-founder of Zementis, a leading software solutions provider for predictive analytics, which was acquired by Software AG. Before founding Zementis, Dr. Zeller was CEO at OTW Software, a company providing software engineering processes and design services, and worked in various engineering and IT roles with major aerospace corporations.

From 2013 to 2021, Dr. Zeller served as Secretary/Treasurer on the Executive Committee of ACM SIGKDD, the premier international organization for data science. With a special emphasis on applied machine learning and big data solutions, his mission as SIGKDD Executive Committee Member was to foster a strong partnership between research institutions & industry organisations as the key for the continued success of the global SIGKDD community.
10:10 AM - 10:25 AM
Engineering a Digital Government with AI
Are the recent AI developments just hype? Like any technologies that come up every now and then, AI needs to be useful, and the business model needs to be sustainable for it to be successful. I will share examples of how we are trying out different things and using AI in different ways to to deliver value.
Speaker(s)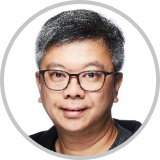 Mr Chang Sau Sheong, Deputy Chief Executive, Product and Engineering, GovTech
Sau Sheong is the Deputy Chief Executive, Product & Engineering, for GovTech Singapore. Prior to GovTech, Sau Sheong was an Operating Partner, Digital for Temasek, a global investment company headquartered in Singapore and part of the AI Strategy and Solutions team.

Before that, he ran SPDigital, the digital business unit of SPGroup. He also headed IT, OT and digital transformation for the whole of SPGroup for more than 6 years. Sau Sheong was instrumental in changing SPGroup from a traditional utility company to a regional energy player.

In his 28 years of industry experience, he has built and led product engineering teams at PayPal, Yahoo and HP building various software products for enterprise businesses and consumers globally.

He was previously a co-founder of a software company and was involved in startups for more than 10 years. He is active and contributes to many technology communities in Singapore and Southeast Asia and has written 4 programming books, currently working on a 5th book.

Sau Sheong has a Bachelor's Degree in Computer Engineering, a Master's in Commercial Law and a Postgraduate Certificate in International Arbitration.
10:25 AM - 10:45 AM
Enabling AI for Digital Government
Artificial intelligence (AI) has become a tool of great potential in our everyday lives. At DSAID/GovTech, we are committed to leveraging AI to improve public services, optimize resources, and solve real-world problems. In this presentation, we will share practical examples of how we have been able to create value with AI, as well as push recent experimentations in generative AI.

We believe that AI should be accessible and usable across the public sector. To support this, we have developed a set of central tools to help facilitate AI innovation and development. We will also share our efforts to support the relevant competency and culture-building with our public officers and public agencies. Join us as we share our pragmatic approach to harnessing the potential of AI in the Singapore government.
Speaker(s)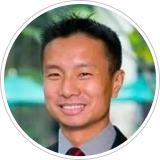 Mr Jason See, Senior Director, Data Science & Artificial Intelligence Division (DSAID), GovTech
Mr Jason See is the Senior Director of the Data Science and Artificial Intelligence Division at the Government Technology Agency, focusing on driving digital transformation across the public sector using data science and AI, through consultancy projects, technology incubation, product and platform development and capability development efforts. Prior to joining GovTech, he led the start-up of a new division at MINDEF which comprised the CIO Office, the Corporate Development Directorate and the Data Science Department. He was responsible for the strategy and resource prioritisation for MINDEF digital transformation efforts, including pushing new initiatives with Agile and the commercial cloud. Jason is passionate about innovation and challenging the status quo to make a positive difference.
* Please note that the programme may be subject to change without prior notice
Last updated 28 July 2023
---
Did this page help you? - Yes
Thanks for letting us know that this page is useful for you!
If you've got a moment, please tell us what we did right so that we can do more of it.
Did this page help you? - No
Thanks for letting us know that this page still needs work to be done.
If you've got a moment, please tell us how we can make this page better.
Sent. Thank you for the feedback!